Rescue Operations
Everyday, street animals are injured due to road accidents, inclement weather or human cruelty. Animals also fall sick, get viral fevers, get skin diseases or cancer. We receive on an average 100 rescue calls a week.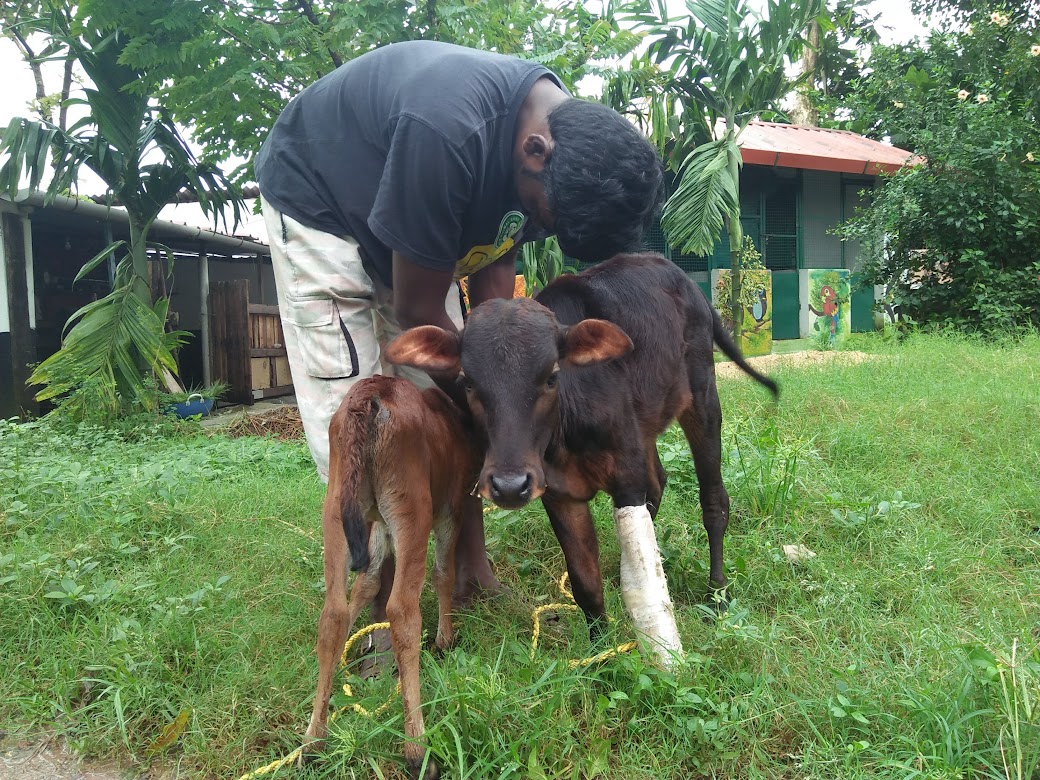 Rescuing animals in distress and providing them with medical care is one of Animal Care Trust's core missions.
Animal Care Trust rescues animals in all of the cases above, and treats them with emergency care as well as long term care depending on the issue. Sometimes surgeries or amputations may be needed. Other times, on spot treatment may suffice.
Animal rescue operations often start with a good samaritan reporting to us about an accident, injury or a disease an animal may be suffering from. An accident near Panambur that may have injured a cow, or a dog being sick and unable to get up near Uwra, an owl that fell into tar, animals are traumatized everyday, accidentally or otherwise. With the help of a network of our volunteers in and around Mangalore, we reach the spot as soon as we can and assess the situation. If the situation is serious, the volunteer or the good samaritan may carry the distressed animal to the shelter, or our ambulance is called to take the animal to our shelter.
Once at the shelter, the animal is given painkillers and antibiotics as needed, along with food and water. After an examination from our vet, a treatment plan is determined.
Each rescue case is different. But all of them will have our caregivers involved in various capacities, from cleaning the room and board of the animal to providing timely food, water and medicine. Drips may have to be administered. Wounds may have to be cleaned and dressed on a regular basis. Daily monitoring of food intake, energy levels and recovery are monitored. Some animals may be released within a few days while others might take weeks or even months. Some may not make it if their injuries or diseases are severe. No matter what the individual case may be, our goal is to try our best and give our best to each and every one of our patients, whether a dog, cat, cow, bird, goat or a pig.
At Animal Care Trust, we center animal welfare in every decision we make.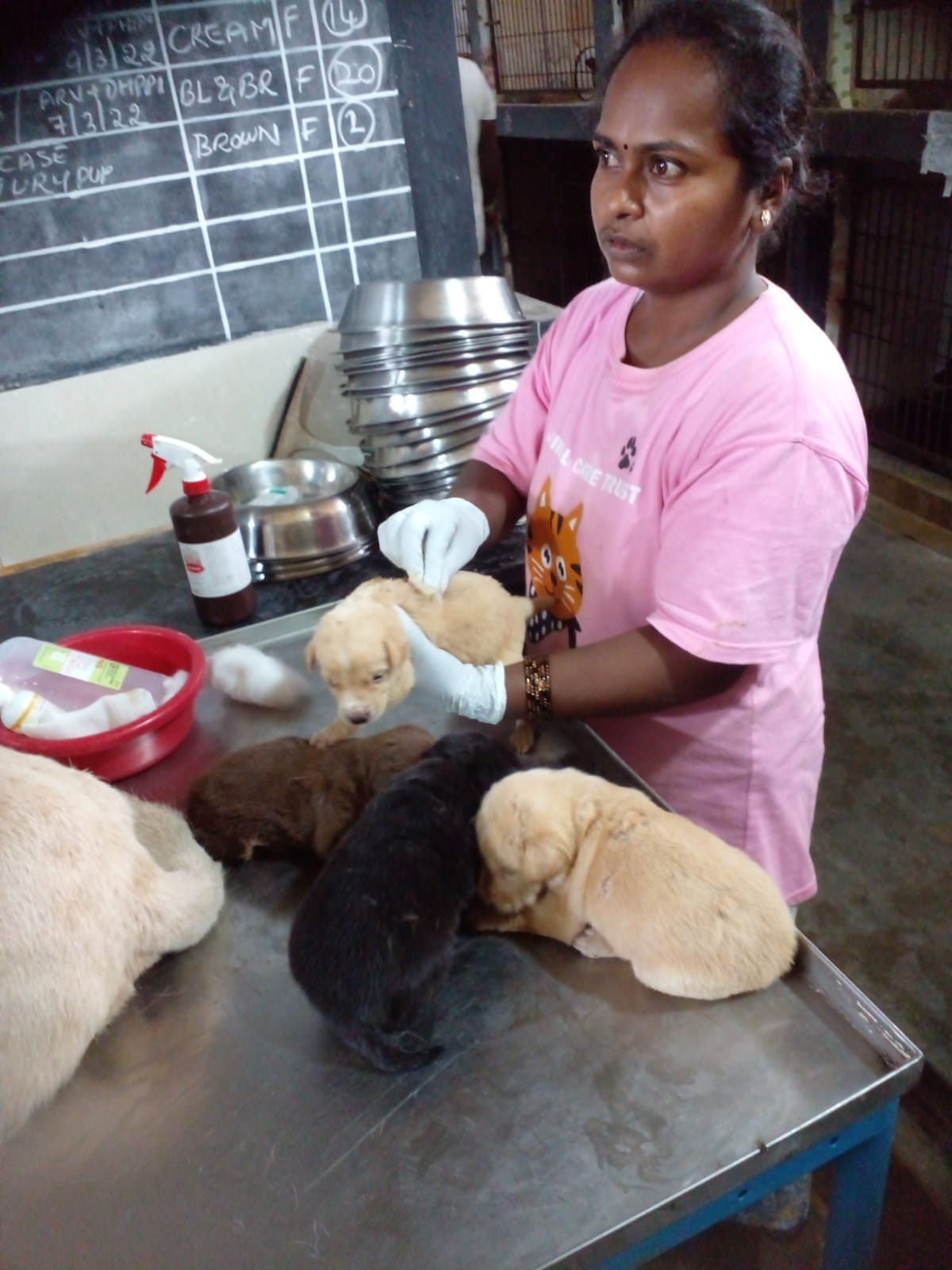 Once the animal has completely recovered, we release them back where we had picked them up. In very rare cases, such as paraplegic or blind dogs, we give them permanent home and care at our shelter. (in a few cases, they may even get adopted by a kind person looking to give home to a blind or paraplegic animal).
Please view our rescue stories and videos to learn first hand about some of our rescues.